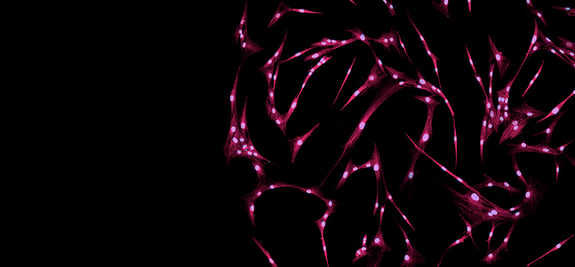 IN VITRO FIBROSIS
ASSAY SERVICES
Gain insights into your anti-fibrotic drug candidates with our in vitro, Ready-2-Go assay services, or collaborate with our team to build your customized assay.
MAXIMIZE CLINICAL SUCCESS OF ANTI-FIBROTIC TREATMENTS
The history of failure of anti-fibrotic agents at clinical stages highlights the need for robust, scalable, physiologically relevant assays to maximize the potential of clinical success. Our in vitro assays model various types of fibrosis with cell-culture protocols that minimize basal fibrotic activation to offer quick, reproducible data in a predictable assay window, so you can avoid the cost- and time-prohibitive barriers that are inherent to animal models.
READY-2-GO ASSAY SERVICES
Choose from a list of predefined, in vitro assay offerings designed to deliver high-quality data, fast.

BUILD YOUR OWN CUSTOM ASSAY
Can't find what you need? Collaborate with our team to design a custom assay suited to your research needs.
In vitro models
Assay Types
Therapeutic Modalities
Examples of in vitro models we use in mono- or multi-cultures:
Primary cells (e.g., normal human lung fibroblasts, hepatic stellate cells, dermal cells)
Cell lines (e.g., MRC-5 )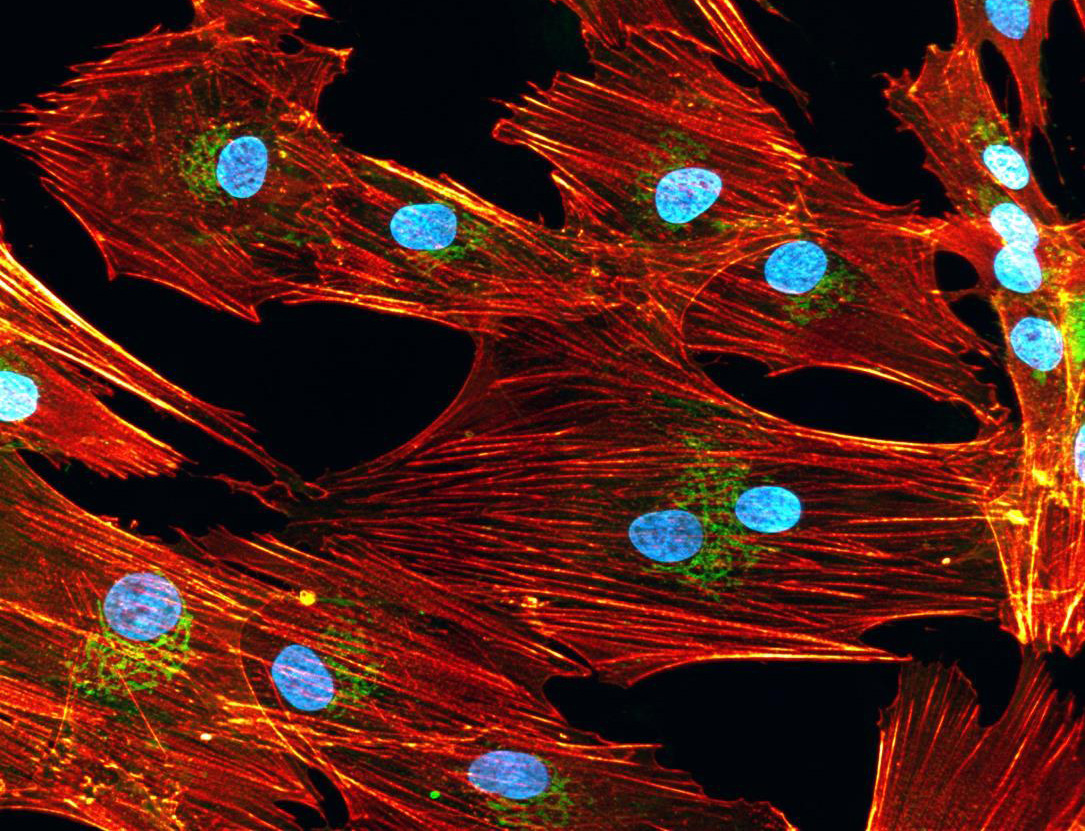 Examples of assays we deliver:
Fibrotic induction
Prevention or reversal of fibrotic induction
Off-target effects for early toxicology (e.g., cell painting)
Fibronectin deposition
Morphological changes (cell-body shape and size, stress-fiber formation)
Pathway activation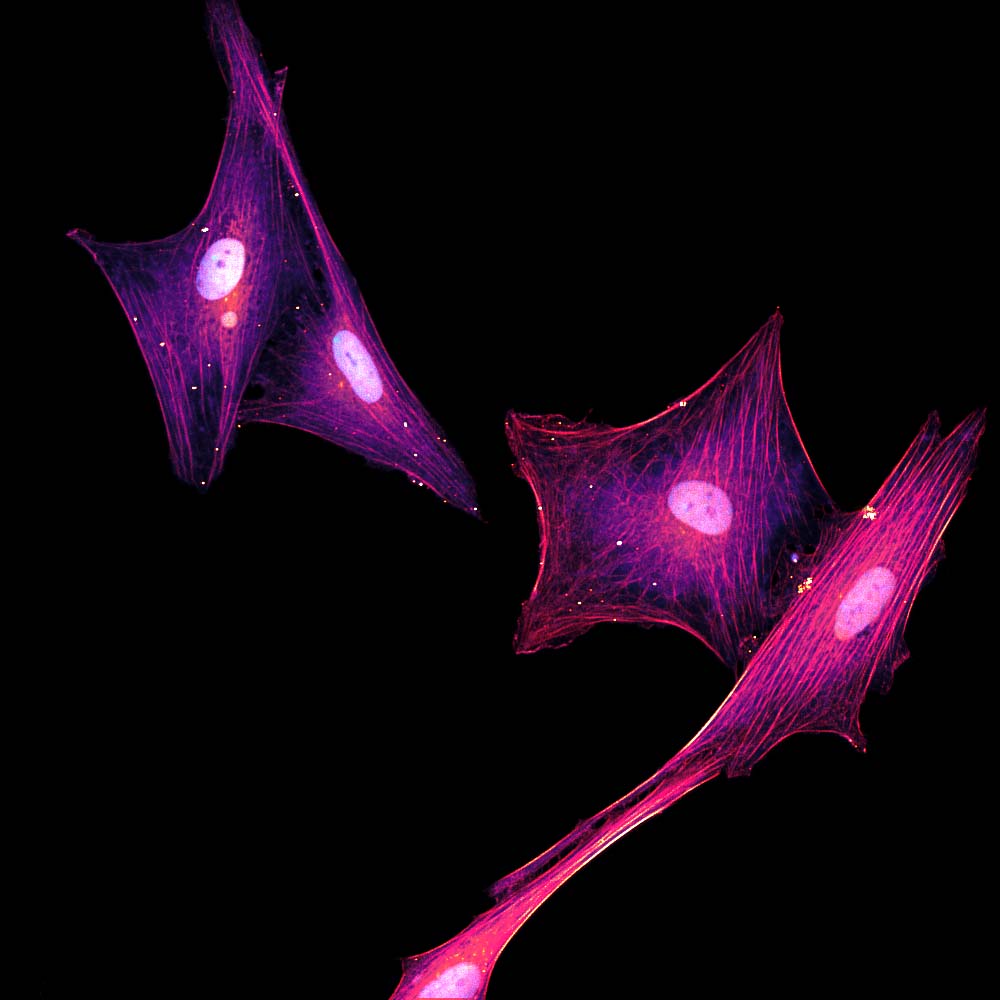 Examples of therapeutic modalities we test:
Small and large molecules
Biologics
AAV
Lipid nanoparticles (LNP)
Lentivirus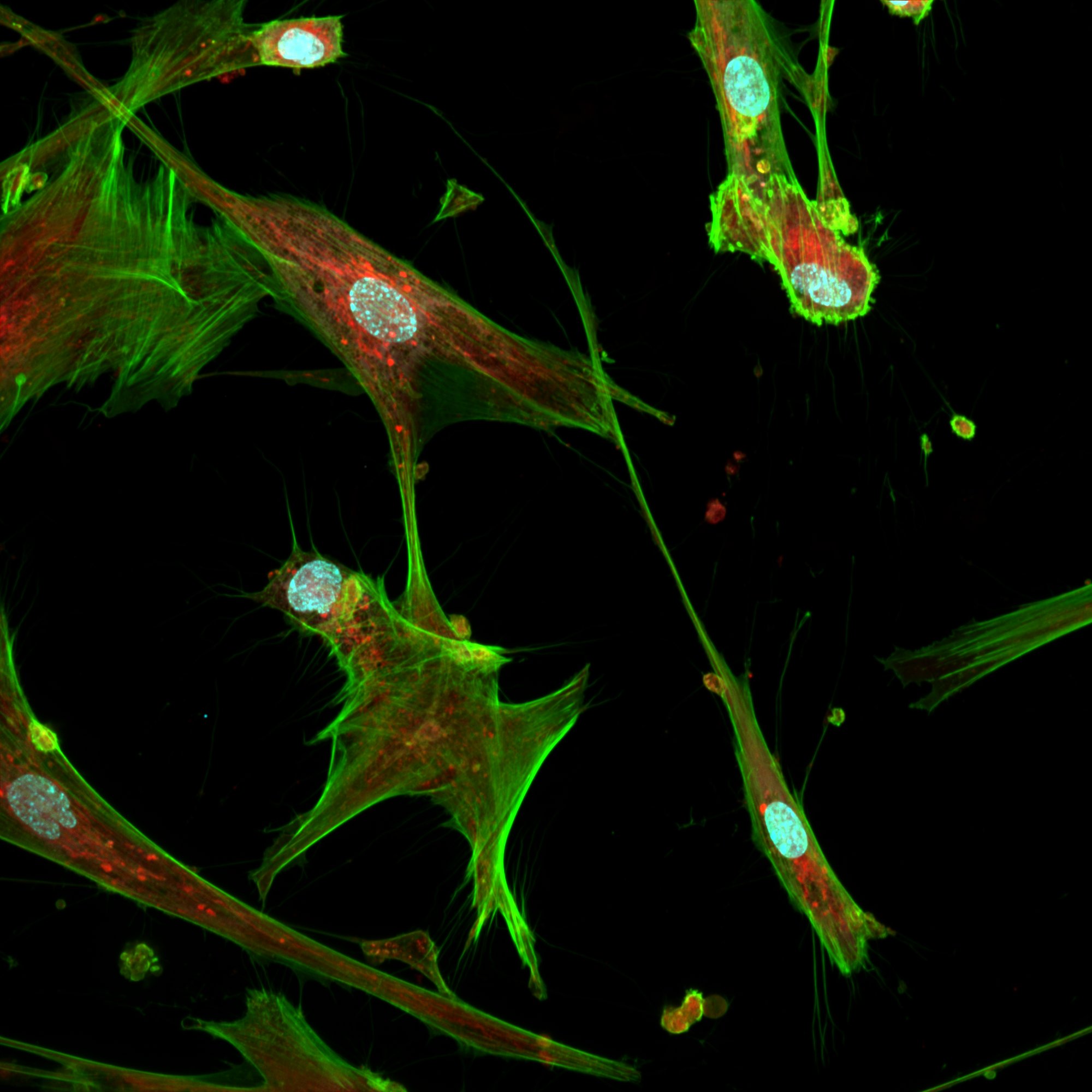 DISCOVER MORE WITH A PARTNER YOU CAN TRUST
"The team at PhenoVista took on a challenging project that required the development and execution of unprecedented, complex assays using healthy and mutant human, iPSC-derived neurons. To get a comprehensive understanding of the system's biology, PhenoVista can combine several custom palettes for multiplexed imaging, or use their expertise in cell painting to get information through an un-targeted, unbiased approach. They worked with our scientists in a highly collaborative and positive manner and delivered high-quality, useful data that were well interpreted. We would happily work with them again!"
Dr. Julie Selkirk, Associate Director of Biology | Receptos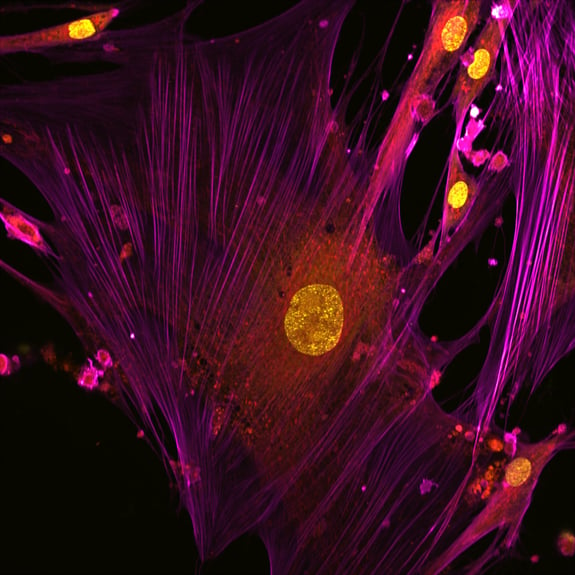 CONTACT US
Let's discuss how we can help with your research.