How We Work
Our Services
Using the workflow outlined below, we can assist you with early, feasibility studies, assay development, or full screening campaigns. Our collaborative style of engagement offers great flexibility in our services, which can be categorized in four basic tiers of service, ranked by the level of flexibility: Imaging & Analysis, Ready-2-Go Assays, Cell Painting, and Bespoke services.

Offering 4 Tiers of Services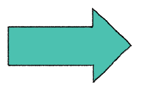 You send us plates with cells that have been fixed & stained, we'll send you data.

Defined, fixed offerings across a range of disease and therapeutic areas.

Allows for a broad overview before heading into more sophisticated assays.

More cost effective.
.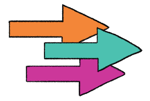 Handle large number of compounds and compare against known drugs.

Allows for a broad overview before heading into more sophisticated assays.
.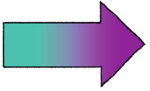 Tailor your assay to better answer your questions.

Answer more specific, complex biological questions with more detailed data.
Quality Matters
With the recent advancements in artificial intelligence and data-storage capabilities, the nature of microscopy as a purely qualitative, observational technique has shifted to a highly quantitative approach that can be used to not only see, but also measure biological phenomena. The quality of quantitative cell measurements, like any other measurement, depends upon the quality of the measurement process.
The PhenoVista team is comprised of scientists and engineers with advanced degrees across the life sciences, statistics, and related fields; who possess extensive experience in the process of quantitating cell images. This diversity in background uniquely positions us to integrate a quality control perspective into designing relevant in vitro assays to meet your research needs.
These capabilities are the foundation of PhenoVista. By working with us, you will obtain high-quality data afforded by state-of-the-art imaging instrumentation and advanced, in-house informatics to propel your research forward.