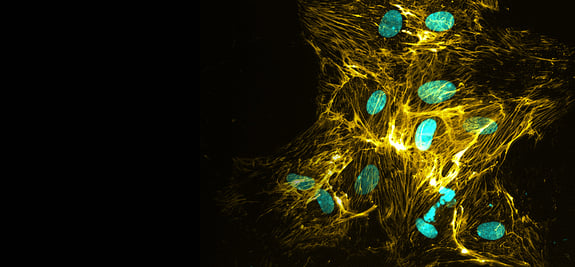 READY-2-GO
LIVER FIBROSIS
ASSAY SERVICE
Measure fibrotic induction and inhibition in stellate cells.
HEPATIC STELLATE CELLS: DRIVERS OF LIVER FIBROSIS
When there is repeated or chronic injury to the liver, the attempts at repair go awry, resulting in fibrosis. Emerging antifibrotic therapies aim to prevent or halt fibrotic induction in hepatic stellate cells (HSCs), the major drivers of this disease.
Our Ready-2-Go Assay Service assesses the effects of your test articles with quantitative, phenotypic readouts to measure fibrotic progression in HSCs.
KEY FEATURES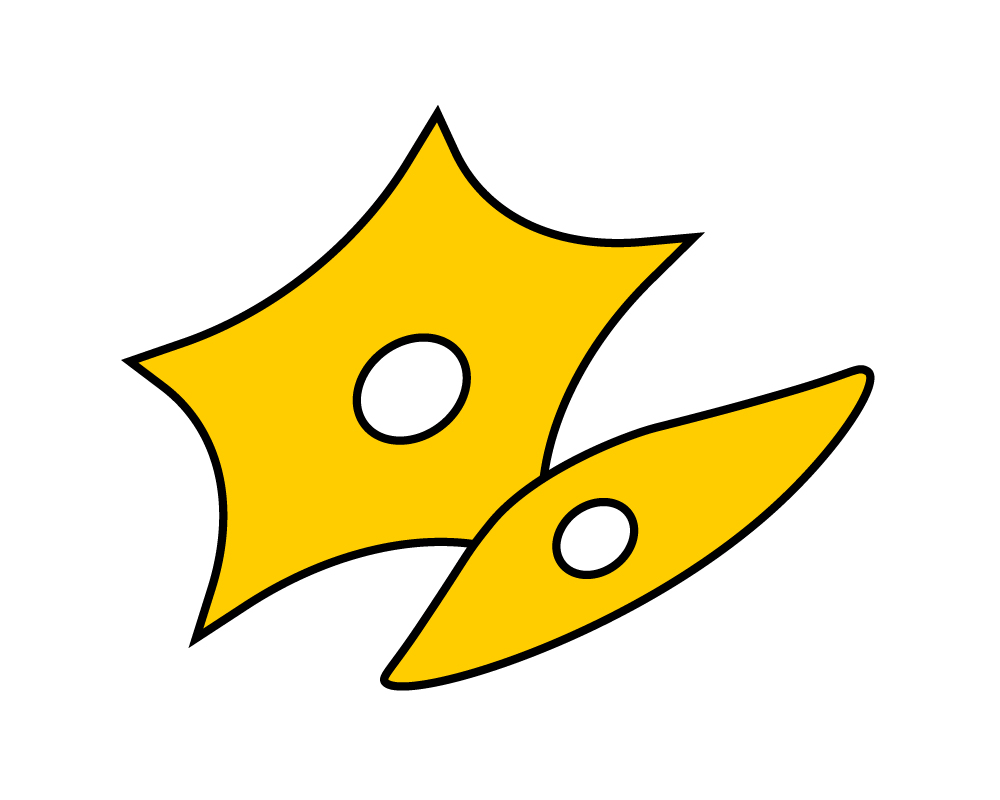 Uses human, primary HSCs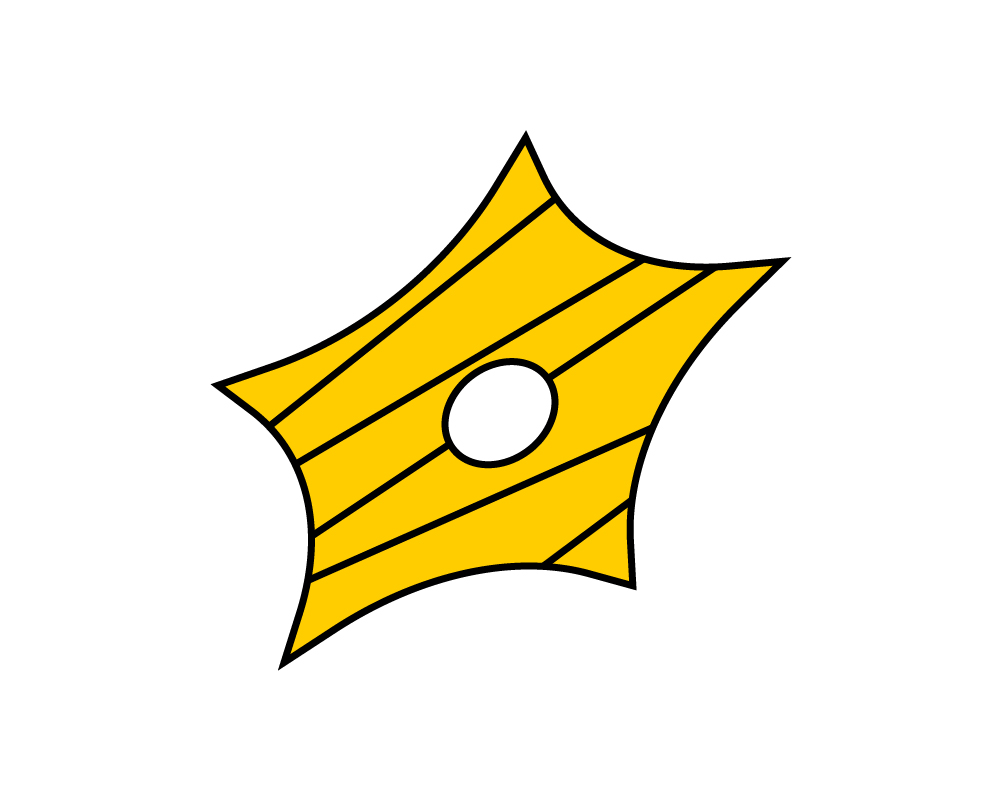 Get readouts that characterize intracellular and extracellular fibrosis indicators
Only 6-8 weeks from assay to report
Option to bundle R2G Services or transition to Bespoke Services
ASSESS YOUR THERAPEUTICS' EFFECT ON FIBROTIC INDUCTION
HSCs are cultured using a specialized protocol and pre-treated with your test articles. Images are acquired and analyzed at various time points to measure fibrotic induction.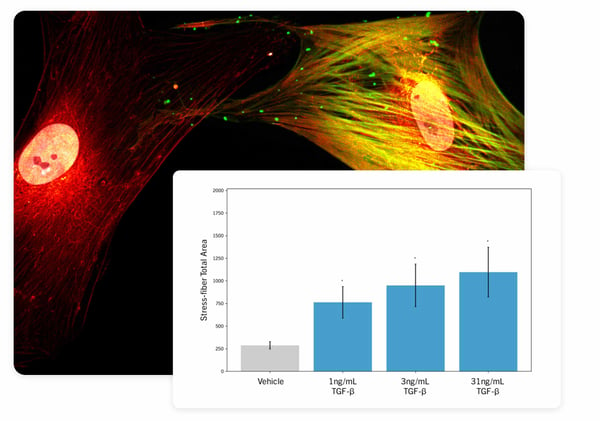 AVOID SPECIES DIFFERENCES WITH PRIMARY, HUMAN HSCs
The use of animal models or immortalized cell lines limits clinical translatability. We use primary, human HSCs to circumvent the animals-to-human, translational gap, saving you time and money in your drug-discovery efforts.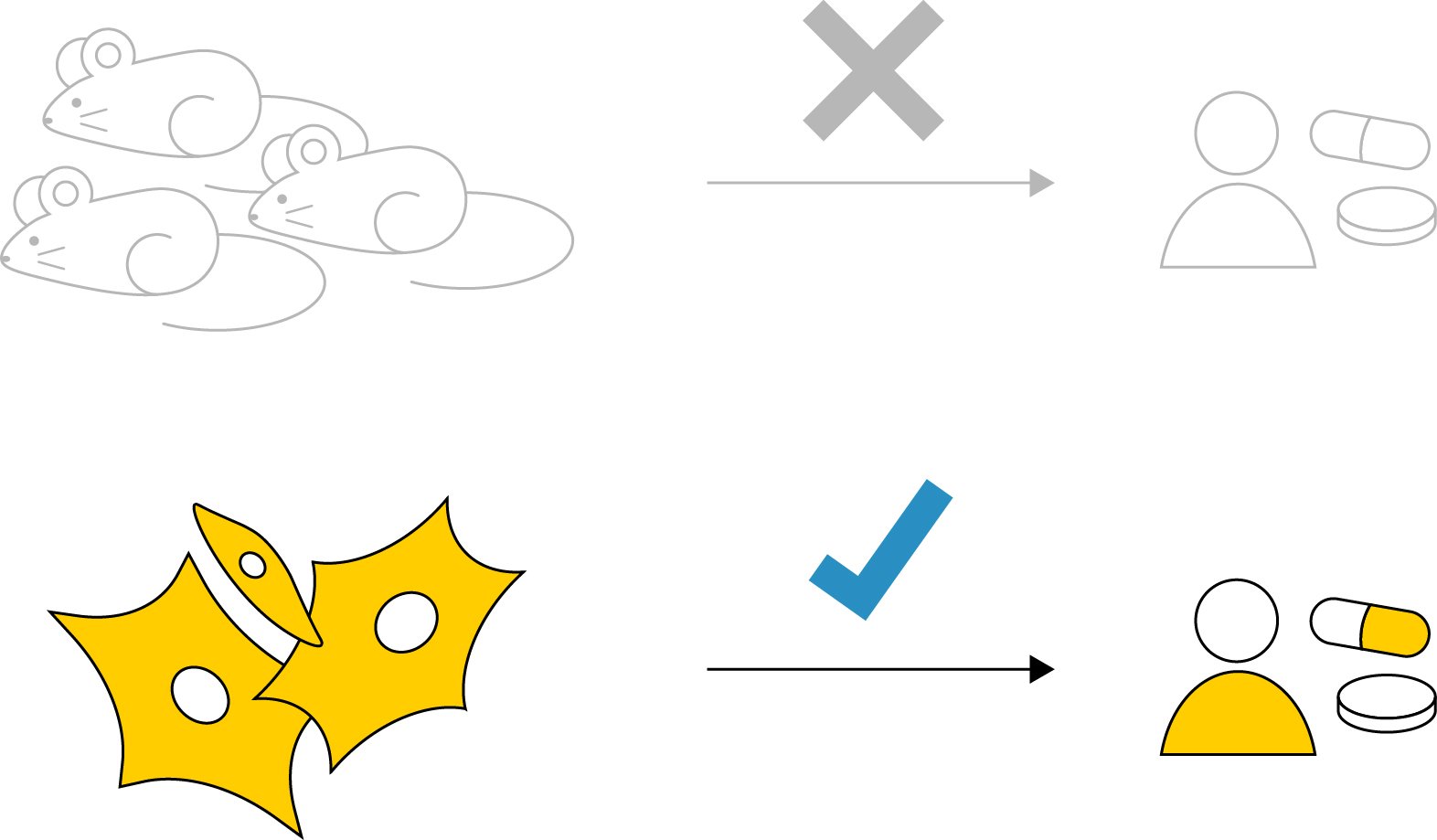 RELATED READY-2-GO SERVICES
Browse related Ready-2-Go assay offerings. For custom assays, check out our Bespoke Services.

LEARN MORE ABOUT
BESPOKE ASSAY SERVICES
Can't find what you need? Work with our team to design a custom assay.
CONTACT US
Let's discuss how we can help with your research.